Chiara Fiorini & Dominique Starck
Visions of the Octave, Octaves of Vision
"Reality cannot be the goal, as it is the source and motivation for a creative life. The fact that we lack understanding about this manifests itself as searching, striving and believing. These three activities become the basis of our path and these in turn give way to various ideas about awakening, liberation and salvation. Salvation from something that was never a reality, but illusion" writes Dominique Starck in his book The Alchemy of the Octave – Healing sound (Arbor Verlag, 1997).
Swiss artist Chiara Fiorini, who lives and works in Zurich, has compiled wonderful videos and impressive pictures on her website, which can be seen, set against the meditative guitar music of Dominique Starck. Pure enjoyment for the soul, the eyes and the ears, which we can wholeheartedly recommend.
Videos linked with kind permission by the artists.
Chiara Fiorini
is a Swiss artist and internationally renowned for her paintings, objects, Land art and public art installations. Further information can be found at
www.chiarafiorini.ch [/]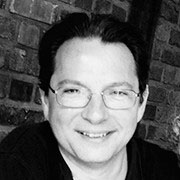 Dominique Starck
is a Swiss composer, musician, teacher of chanting and author who has published numerous CDs and worked together, among else, with
Reshad Feild
. More about him can be found at
www.starck-music.ch [/]